Karastan Carpet
A game-changer in soft-surface flooring, Karastan has been paving the way for innovative carpet and rug solutions for almost a century. With its distinctive patterns and extraordinary design, Karastan's unique products truly stand alone, making an enduring and inspiring addition to any home.
Why Choose Karastan
Made for ultimate endurance, Karastan products can handle life's inevitable occurrences: stains, spills, sun exposure, and heavy foot traffic. Karastan is a great choice for active households: especially when you don't want to compromise your style vision. Karastan carpets are offered up in hundreds of patterns and styles- many of which are woven using sustainably harvested wool fibers. Wool rugs are particularly lauded by allergy sufferers, since they naturally filter the air, while resisting the growth of mildew and mold.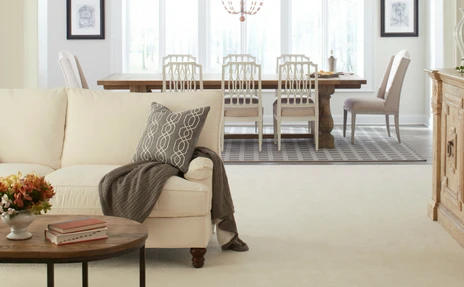 Our Karastan Selection
Shelton's Carpet One Floor & Home offers up a full inventory of fine Karastan products. Our current stock includes SmartStrand carpets. Beloved by designers, parents, and pet owners alike, SmartStrand is a perfect pick for those who want to live with a little bit of luxury, but don't have much time to devote to carpet care.
SmartStrand Silk
Demonstrating the softer side of resilience, SmartStrand Silk is woven from yarns comprised of hundreds of microscopic, silky fibers. The end result is a carpet that's incredibly supple to the touch, with unbelievable durability.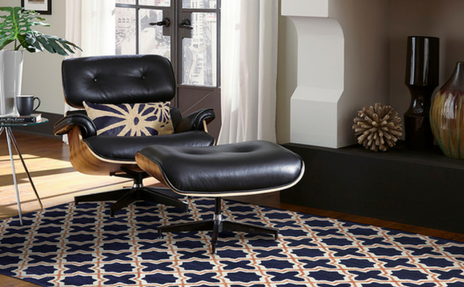 SmartStrand Forever Clean
SmartStrand Forever Clean is truly a remarkable line of carpets, offering formidable stain resistance. In fact, these Karastan carpets are distinguished by their unique stain-resistance capabilities. While other products' protection wears off over time, Forever Clean is true to its name and won't stop working for you as time passes.
Visit Skelton's Carpet One Floor & Home in Lewiston, ID to learn more about our exciting Karastan collection.