Skelton's Carpet One Floor & Home

At the age of 12, John Skelton quit school and went to work for his uncle George Beckman in his business, Beckman Furniture. John did this to provide for his 3 brothers and mother. When George Beckman retired, he left John all of his tools and linoleum samples. John went on to sell flooring jobs based on these samples. He would order product without credit and the suppliers demanded COD. However, the managers of the freight company would allow John to pay his bill after he installed the products and received payment from his customers, as John gave his word he would pay his bills. John Skelton's word was his bond, a value passed down to his children and all generations of Skelton's. Skelton's Carpet One Floor & Home was founded by John Skelton in September of 1937. John operated "Skelton's Specialty Shop" from his garage, growing his business based on values of integrity, leadership, and ingenuity until WWII.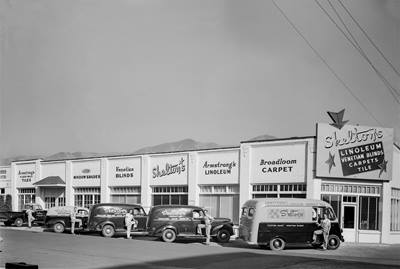 During WWII John could not fight for his county as he wanted due to undergoing a spinal fusion in 1940. John closed Skelton's during WWII so he could give back to his country by firing the engines on the railroad trains for Camas Prairie Railroad. After the war, John reopened Skelton's and continued running it out of his home garage. After a few years, John was able to secure storefront and warehouse space and Skelton's really started to take off.
John's son, Bob went to work for Skelton's Specialty Shop in the early 1960's. Bob quickly learned the skills of the flooring trade and found he was very good in all areas, especially Formica counter tops. Bob's wife, Carlene went to work for Skelton's in 1965 as a bookkeeper. Bob and Carlene purchased Skelton's from John in 1982 and Carlene continues to own and operate Skelton's Carpet One Floor & Home today. Like Bob, Joe Skelton began his career in floor covering by going to work for his father.
Joe started full-time for Skelton's in the summer of 1990. Similarly, Joe quickly found his skill sets in flooring, learning the tricks of the trade and performing well. Over the years, Joe has found his niche with the commercial flooring needs of the L-C Valley and surrounding area. Joe routinely finds himself helping on jobs, working with contractors and volunteering his time for different boards.
For the past 12 years, Ann Skelton has been the controller at Skelton's and recently accepted a position as controller with Lone Wolf Harley-Davidson in Spokane, WA. We are grateful for Ann's time and direction during her years here. She provided the support and unique skillsets required to maintain foundational business operations through some of our toughest times.
Recently, Michael Skelton started working at Skelton's Carpet One Floor & Home after spending 13 years in the Boise area running 3 healthcare facilities and being responsible for 100 employees. Michael looks to bring his experience and organizational leadership skills to build on the foundational business operations that Ann successfully maintained. Skelton's looks to acquire a larger market share of the home improvement and floor covering sector in the L-C Valley and surrounding areas.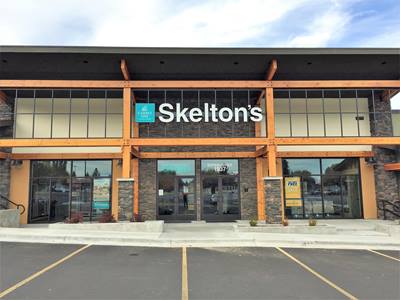 Our Community Involvement
At Skelton's Carpet One Floor & Home, we're proud to be a part of the local community. Without the support of our customers and local businesses, we wouldn't be successful! To show our appreciation, we enjoy giving back by partnering with a few different associations. If you are interested in working with us and our local organizations, give us a call or stop by our showroom in Lewiston, ID, today!
ALICE
Alice stands for asset limited, income constrained, employed. Alice is an association that serves to identify the gaps in finances in homes where families must choose between paying the rent, the utility bill, or even groceries in homes where adults work. Unfortunately, there are many people who work hard but live above the Federal Poverty Level, who still cannot afford a typical monthly budget. The Alice organization wants to shed light on just how many people are truly living this way and hopes to make it possible for these people to support themselves and their families.
Boys and Girls Club of the Lewis Clark Valley
The Boys and Girls Club of the Lewis Clark Valley is an association in our area that supports changing the lives of children by inspiring them to become leaders in the community. To help kids become the best version of themselves, the Boys and Girls Club provides kids with a safe space, a space where they can build relationships with adults who are caring and passionate.
If you want to show your support, there are two ways to do so on social media. You can use the hashtag #CLUBPFK2019, or tag @Boys&GirlsCluboftheLewisClarkValley in your photos!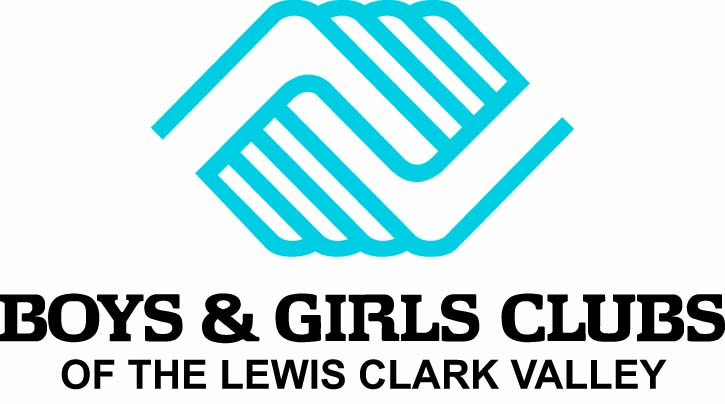 Learn More About What Makes Us Unique
Exclusive Brands & Products

Since we're part of Carpet One, we offer exclusive

brands such as Lees and Tigressa. These brands

are backed by some of the industry's best warranties.

Beautiful Guarantee

At Skelton's Carpet One Floor & Home, we know how

important it is for you to feel confident in your flooring

selection. If you don't love your new floor, we'll replace

it for free. That's what we call The Beautiful Guarantee.

Our Customers

As a local business, our clients' happiness is at

the heart of our success. Read our reviews to

see what our past customers have to say about us.

Carpet One Cares

Interested in learning more about what Carpet One

Floor & Home stores do to give back to the Community?

Read up on what the stores have been up to today.
Areas Served
Lewiston, ID | Lapwai, ID | Culdesac, ID | Peck, ID | Sweetwater, ID | Orofino, ID | Weippe, ID | Pierce, ID | Elk River, ID | Pullman, WA | Moscow,

ID | Kamiah, ID | Clarkston, WA | Pomeroy, WA | Julietta, ID | Kendrick, ID | Cottonwood, ID | Nez Perce, ID | Craigmont, ID | Winchester, ID |

Grangeville, ID